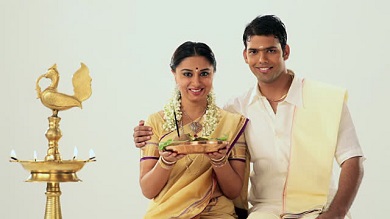 What is the first thing you do when you visit a Nair Matrimonial website? Do you start searching for the bride or the groom or you start preparing your own account? Well, the first thing you do is visit the terms and condition section of the website to read about the rules and regulations. Yes, this is certainly an offbeat step but it is something that will help you in avoiding any future conflict. You will know how to use the site and what kind of information you can upload.
Making the profile
In the profile you are creating, there are certain information that serves as essential part. Make sure that you fill the information properly to meet your prospective bride or groom. It is true that the information that you provide in the Nair Matrimony can never capture the essence of you as a person. However, it will help the other person in knowing the basic about you. There is also the section where you can put criteria about the kind of bride or groom you would like to meet. This helps in narrowing down the search and provides you with those profiles that matches with your requirement.
About the pictures
There are many who get skeptical about providing a picture in the Nair Matrimony site. However, that is something you don't have to worry about. The best Nair Matrimonial websites offers complete security not only for your picture but for your information too. Thus, the only thing you have to worry about is selecting the right partner from so many choices.